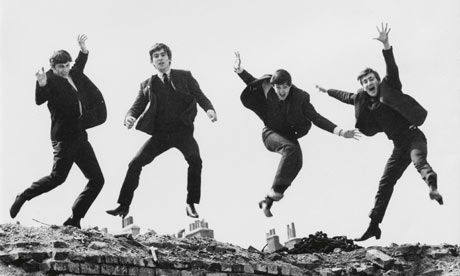 The Beatles
Consisted by John Lennon

(rhythm guitar, vocals),

Paul McCartney

(bass guitar, vocals),

George Harrison

(lead guitar, vocals) and

Ringo Starr

(drums, vocals), The Beatles were formed in Liverpool in 1960.
At the beginning, and for three years, the group build their reputation inside various clubs in the city of Liverpool and Hamburg.
Stuart Sutcliffe, the lost beatle, left the group in 1961 and, in the following year, so did
Best who was replaced by Starr.
Brian Epstein, a music store owner, became
the group's manager and by late 1962, The Beatles,
achieved mainstream success in the UK with their first single "Love me Do". Over the next year the group g
ain international popularity, and they
toured extensively until 1966.
After the extensive tour, they
retreated to the recording studio until their
break-up
in 1970. Each one of them found success independently.
In 1980 New York City, John Lennon was murderer right
outside his home... And in
2001,
Harrison died of cancer.
Fortunately
McCartney and Starr are still alive and remain active.
:)
And so, here are my two favorite musics from The Beatles.